Cork Bags & Purses for Women
Cork Bags, Handbags, Purses & Home Accessories
Based in Brighton, United Kingdom, The Cork Company offers vegan fashion accessories for both men and women and ethical homeware, handcrafted from premium Portuguese cork, which is a 100% eco-friendly and renewable material.
Explore the elegance of our cork handbags, wallets, backpacks, purses, crossbody bags. Our accessories are not only vegan and stylish but also super-lightweight, waterproof, stain-resistant, naturally anti-bacterial and incredibly easy to clean, ensuring effortless convenience for your everyday use.
Discover our latest contemporary homeware collection, thoughtfully designed with practicality and sustainability at its core. From chic and functional pieces to eco-conscious home decor, each item epitomizes our commitment to elevating your living spaces with eco-friendly choices. Discover it here.
Join the new eco-friendly movement with Fast and Free UK Delivery!
Cork Bags are Sustainable Fashion at its Best
Cork bags are not only biodegradable, vegan, eco-friendly and carbon negative, they are also water-resistant and super lightweight! From the time the cork bark is sustainably harvested, down to the stitching, every detail matters.
Each cork bag is unique due to the cork fabric's beautiful textures - stand out from the crowd by wearing an elegant piece of nature.
SHOP CORK BAGS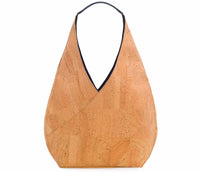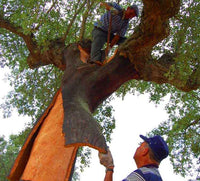 The Vegan Alternative to Leather that Actually Benefits the Earth
Cork bark is harvested from a cork oak tree only once every nine years. Removing the bark from the tree does not harm the tree in any way - in fact harvested cork trees are healthier, and as the bark regrows, the trees absorb 5-10 times more carbon dioxide than non-harvested trees.
Portugal is home to the biggest cork oak tree forest in the planet, this forest alone helps offset 10 million tons of carbon every year.
Find out more about cork
Best Selling Cork Phone Crossbody Bags - Available in 9 Colours - £29
Our eco-friendly cork phone crossbody bags are so popular that we had to add more colours! An elegant, ethical and featherweight option to carry your going-out essentials effortlessly.
Now available in 10 different colours - all 100% natural dyes. Pick your favourite cork phone crossbody bag now!
SHOP CORK PHONE BAGS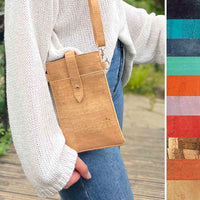 Ethical, Sustainable and Eco-friendly Fashion For a brighter earth
Reviews
Product: 2 in 1 Cork Clutch Crossbody Bag ⭐⭐⭐⭐⭐

Absolutely love this beautifully made, compact crossbody bag! Easy access to my phone & a collection of necessities. The red is rich and works with almost everything- an energetic pop! Thanks to Nadia, always responsive & communicative. The bags arrived, carefully & beautifully wrapped. Couldn't be happier!


Lisa
Product: Small Cork Crossbody Purse⭐⭐⭐⭐⭐


Absolutely love this cork bag! It's extraordinarily lightweight, and compact yet practical. The colour is even better in real life - it's a lovely golden colour, my photo doesn't do it justice! Shipping was lightning fast, it arrived in 1 week to Australia! It comes with a dust bag, the packaging is eco-friendly, and the stiff cardboard parcel prevents the bag from being squashed in transit. Nadia was very communicative and helpful with my queries. Love her shop - I'm already eyeing other bags for future purchases!


Stella
Product: Mini Cork Crossbody Phone Bag ⭐⭐⭐⭐⭐


This is my third one of these great bags. There's enough room for my phone, glasses & small coin purse. 😊happy customer. Excellent service from Nadia, she's so helpful and friendly. Highly recommend. Thank you.



Yvonne
Product: Reversible Cork Belt for Men ⭐⭐⭐⭐⭐

This arrived promptly and my husband says it's the nicest belt he's ever owned. He was astonished it was made out of cork!

Korrineine
Product: Mini Cork Crossbody Phone Bag ⭐⭐⭐⭐⭐


I love this material. Have lots of other things made from it from visits to Portugal. This little bag is perfect for putting in just the things you need. I've been searching for the perfect small cross body bag & I think this is it.



Steve
Product: Mini Cork Crossbody Purse ⭐⭐⭐⭐⭐


I bought this lovely bag for my daughter's birthday. She is absolutely delighted with it and loves everything about it: colour, size, shape, strong zip, workmanship quality. Nadia has been very helpful giving extra details about the bag and when I had made a silly mistake in the ordering process. Always happy to support hardworking small businesses



Veronique
Product: Mini Brown Cork Crossbody Bag ⭐⭐⭐⭐⭐


Lovely bag. I needed a small bag to hold a few things when out and about, and this bag does the job nicely. It's the perfect size to fit my wallet, phone, car keys and glasses in. The cork is a great alternative to leather, nice and soft but hard wearing. It was delivered before stated and in eco friendly packaging with a nice hand written note. Very pleased with the purchase.



Hannah
Product: Cork & Raffia Folding Top Backpack ⭐⭐⭐⭐⭐

This dreamy bag is even more beautiful in real life, it has got a lot of space and you can tell a lot of work has been put into it! Nadia would do everything to take care of her customers, she even sent me a matching cork purse for my birthday, surreal! Amazing work and amazing communication! Would give more starts if I could, thank you for this beautiful experience :D

Pauline
Product: Cork Leather Wallet For Men ⭐⭐⭐⭐⭐

Absolutely stunning wallet! Great customer communication, highly recommend. Husband was very happy to receive this gift! Thank you so much!

Amy